Screen By  ELISABET CABEZA
Link: https://www.screendaily.com/features/spanish-sales-agent-latido-the-fastest-growing-market-for-films-is-the-platforms/5168845.article
Still from film THE BEASTS by Rodrigo Sorogoyen
As the world increasingly tunes in to Spanish-language content, Madrid-based sales agent Latido is at the forefront of bringing films from Spain. Europe and Latin America to market.
Led by Antonio Saura, managing director, Juan Torres, head of international sales, and Fabrizia Palazzo, sales executive, the company works regularly with filmmakers such as Juan José Campanella, Arturo Ripstein and Carlos Saura.
At the Málaga Film Festival, Latido is launching Unfinished Business and What Lucía Saw, both of which are screening in the main competition and in the. Both industry-focused Spanish Screenings. Also screening in the latter are comedy Football Heroes Of The Block, and Alauda Ruiz de Azúa's Berlin premiere Lullaby. 
How would you describe your slate?
As well as working with renowned filmmakers, we also give international exposure to upcoming talents such as Mariano Cohn and Gastón Duprat [Latido handled the Argentinian filmmakers' 2016 title The Distinguished Citize], Rodrigo Sorogoyen [The Realm, May God Help Us], Álvaro Brechner [A Twelve-Year Night)] Galder Gaztelu-Urrutia [The Platform], Arantxa Echevarría [Carmen Y Lola] and Pepa San Martin [Rara].
In terms of genres, we like diversity, from thrillers to fantasy, horror. Recent success stories such as The Platform, the upcoming Virus 32 by Gustavo Hernández, and the thriller Unfinished Affairs directed by Juan Miguel del Castillo, have strengthened our reputation as a genre company. But we also handle dramas including Lullaby  and What Lucia Saw, as well a Staring At Strangers by Félix Viscarret.
Comedies also have a place in our catalogue, and we are proud of our work with Spanish directors including Santiago Segura and Fernando Colomo.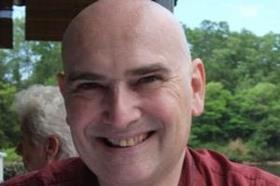 SOURCE: LATIDO FILMS
Do you invest at production stage?
We don't. We have only done so if this helped a film we thought deserved to be made and needed our support.
How healthy is the theatrical pre-sale market for your projects?
I wonder if the word "healthy" is applicable. We hope theatrical will return to past figures, but we are uncertain about which films will help us get there. Latido has always publicly supported the idea that films are better seen on the big screen. On the other hand, the main point is for them to be seen, so if big screens are not an option yet, platforms are doing a fantastic job in helping audiences fall in love again with cinema.
After the horrible years we have been through, the all-rights market is understandably cautious, but we do pre-sell movies to distributors that believe audiences will go to the theatres to see.
Which territories work particularly well for the films you handle?
The pandemic has changed everything, and we are having to adapt to the changing landscape. Some markets have reacted faster, others slower. Traditionally our films have the Latin American and European markets but the Asian and US markets have also been there when needed.
What new markets have emerged for you in recent years?
The fastest growing market for films is the platforms, either multinational, pan-regional or local companies. But the beauty of our industry is that it is always changing, evolving, and our job is to adapt and be able to provide the best films to our clients. This involves a great deal of care, thoughtful strategy design and analysis.